On a picturesque stretch of the Red Sea coast, Saudi Arabia is planning a new, fully automated megacity called NEOM. The new city is a futuristic global hub for education, healthcare, culture, business and technology based on renewable energy and green infrastructure. KAUST researchers have now completed the first comprehensive, high-resolution assessment of air quality for the region, and the results are promising.
Short for Neo-Mustaqbal, meaning "new future," NEOM is a 500 billion USD initiative, dubbed "the world's most ambitious project." It is located in northwestern Saudi Arabia near the borders with Jordan and Egypt. Understanding the air quality and meteorological conditions over the NEOM development area is crucial for effectively monitoring and controlling air pollution for the megaproject.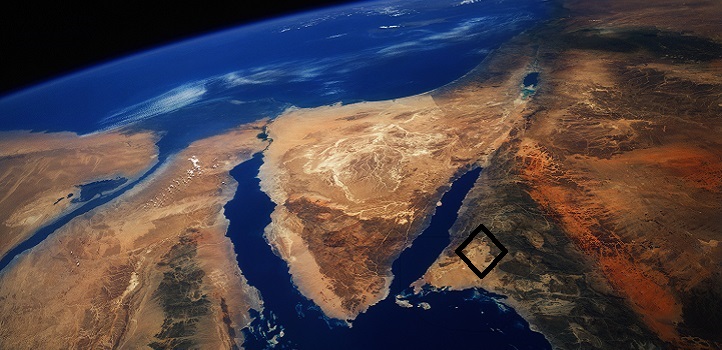 NEOM is located in northwestern Saudi Arabia near the borders with Jordan and Egypt, adjacent to the Gulf of Aqaba.© Astromujoff/ The Image Bank / Getty Images Plus
Air quality is affected by many factors, including wind direction and variability, sources of pollution and dust, and atmospheric conditions. However, in regions with sparse air quality measurements, such as the northern Red Sea coast, it is challenging to model air quality and develop an understanding of the processes by which airborne pollutants are accumulated and dispersed.
"The availability of reliable meteorological data and air pollutant concentrations over the NEOM region was the main challenge we faced in conducting our analysis," says research scientist Hari Dasari. "For this study we conducted a four-month air-quality monitoring campaign across five locations in 2018then performed numerical model simulations at very high resolution using grid cells of just 600 meters. This required enormous computational resources, for which we were fortunate to be able to rely on KAUST's SHAHEEN high-performance computational facility."
By running the model with known regional pollution sources over a simulated three-year period and comparing the model results with observed data, the researchers could derive the meteorological conditions across the project area and the principal drivers of pollution dispersion.
"We found that the air quality over NEOM is generally very good, although natural dust storms in summer can occur," says Dasari.
Led by Ibrahim Hoteit, the research team also found that differential heating over land and sea drives changes in wind direction, generating land and sea breezes that play a major role in dispersing pollutants in the NEOM region.
"As the first study of air quality in the NEOM region, our work provides valuable information on air quality and meteorological conditions that will be used by NEOM's planners and designers to minimize the accumulation of pollutions, the formation of heat islands and local wind jets," says Hoteit.